One Love Caribbean Cafe
When traveling, you are looking for the best hotel in Canmore to rest from your long day of activities. That being said, you also want a delicious meal to refuel and start your morning with. Here at Creekside Villa, our team strives to provide a place of repose from your long days. We offer luxurious accommodations, as well as our top-rated local restaurant that specializes in foods from the Caribbean. Stop by today!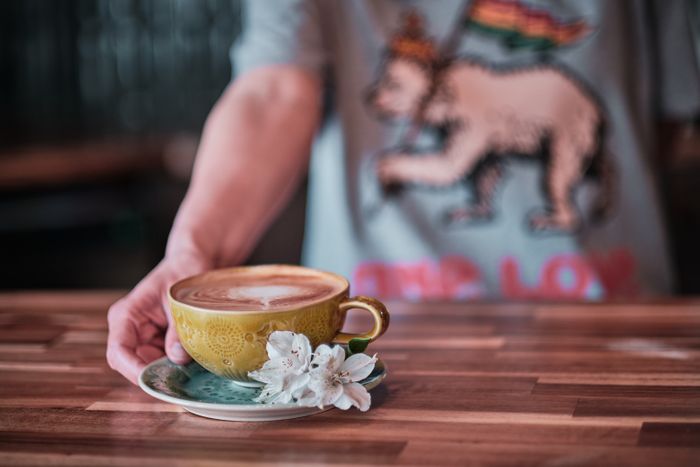 What Our Restaurant Offers
One Love, our on-site cafe and restaurant in Canmore, offers breakfast, lunch, and snacks. We also offer a whole slew of drinks to help you stay hydrated and refreshed. Our top-rated coffee will ensure you have a pep to your step, and our refreshing cocktails and local beers are the perfect way to end a long day out and about.
Why Choose Our Local Caribbean Restaurant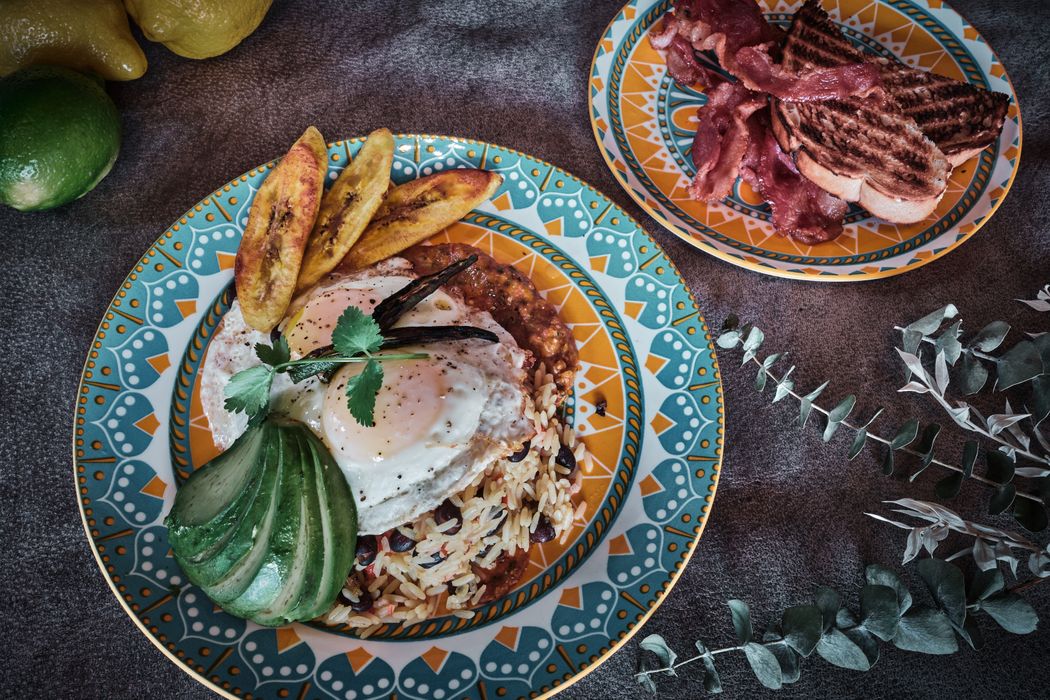 Unique Flavors
Our restaurant in Canmore offers a unique blend of flavors and spices showcasing chef and owners Marcus Abrahamsson's love for Caribbean food.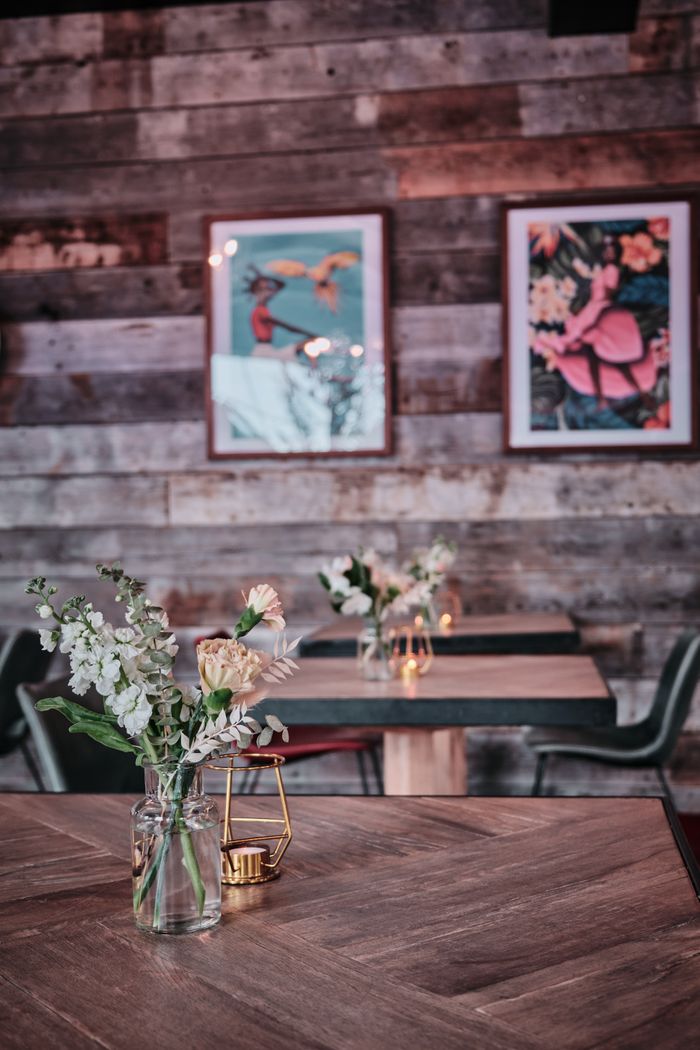 Cozy Atmosphere
The atmosphere at our Caribbean Restaurant is unparalleled. Our staff is friendly and welcoming, and our restaurant is designed in a way that truly captures the spirit of Canmore with a Caribbean twist. From the bright and vibrant colors to the wonderful music playing in the background, you'll feel comfortable and cozy.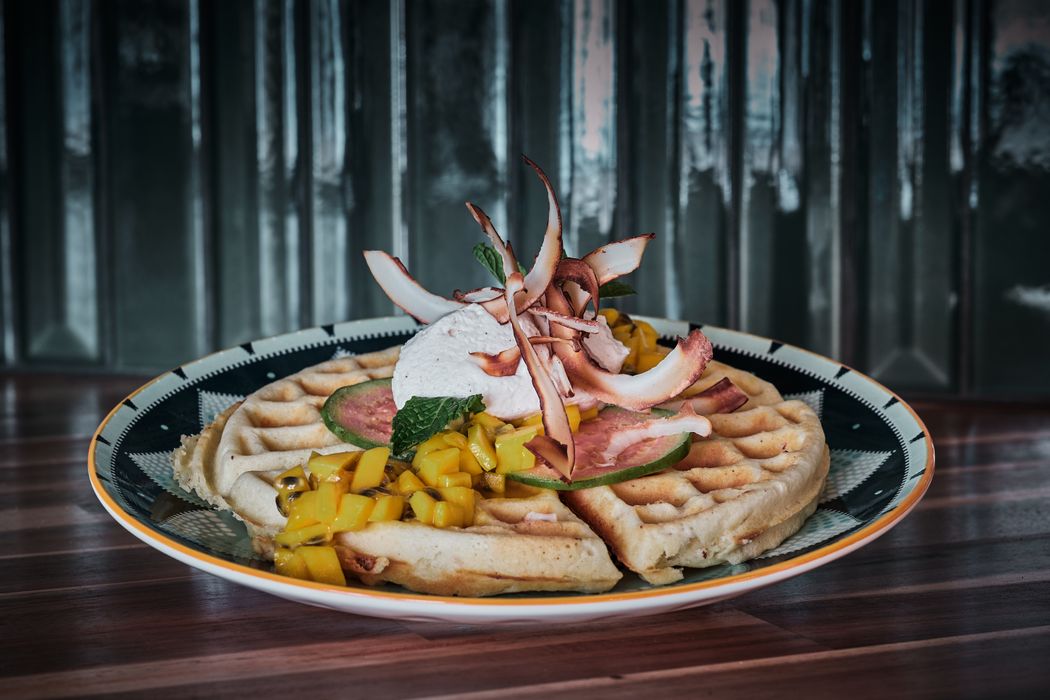 Our Ingredients
Another great thing about our Caribbean Restaurant is that we use only the freshest ingredients. We source our ingredients locally, whenever possible, to ensure that each dish we serve is of the highest quality. We also take great care in preparing our dishes, so that we can guarantee that each meal is enjoyable and flavorful.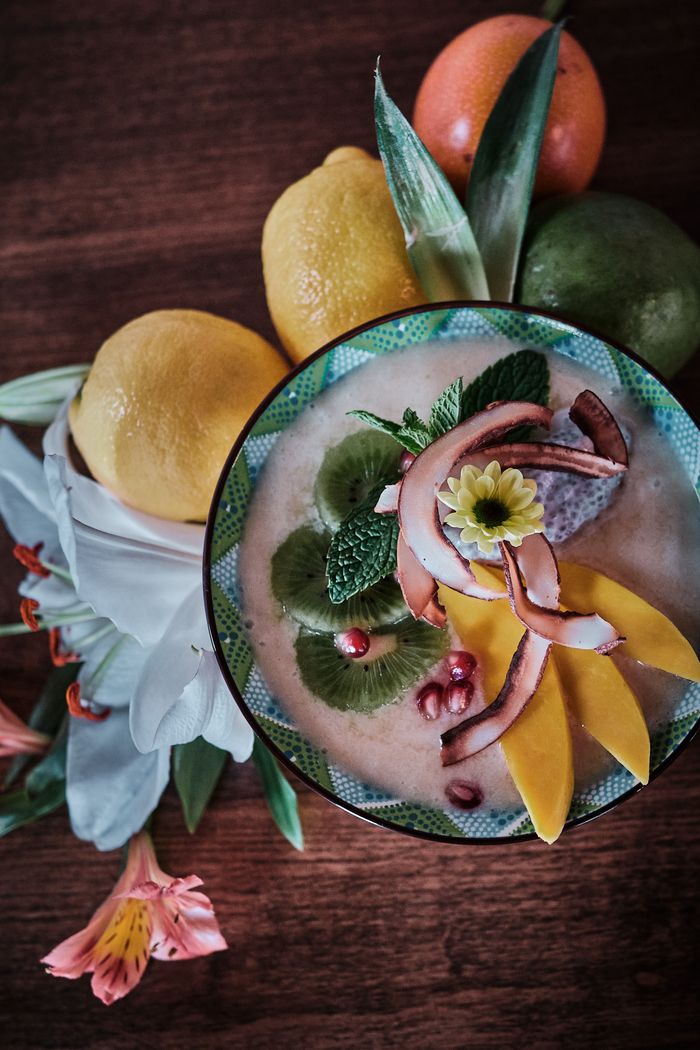 Our Beverages
At our restaurant, we also offer an extensive selection of beverages. From tropical cocktails to traditional Caribbean drinks, we have something for everyone. We also have a selection of wines and beers, so that you can enjoy a nice glass of your favorite beverage with your meal.
Sit By the roaring Fire
There's something about the sound of a crackling fire that can instantly soothe the soul. Here at Creekside Villa, our dining area features a large hearth with a wide variety of seating options. You can sit on cozy couches or intimate table settings where you can simply relax and enjoy your meal and/or beverage. With no distractions, you can recharge and refresh from your day.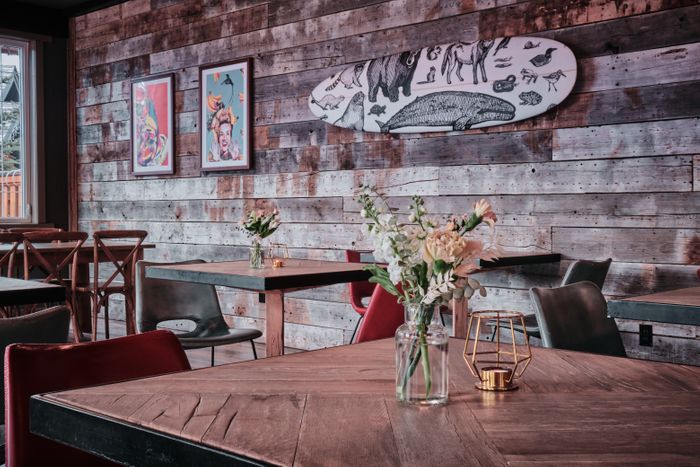 Enjoy the Fresh Flowers
Our team loves fresh flowers, and we do our best to have fresh flowers at your table for you to enjoy. This is paramount, especially when it's cold outside and you just need some color, greenery, and life. You'll love the smells this brings to our Caribbean restaurant, as well as the wonderful decor it makes.
STOP BY ONE LOVE TODAY
As you can see, there are many reasons to choose our Caribbean restaurant in Canmore. From our colorful atmosphere and delicious food, to our friendly staff and wide selection of beverages, we have something to offer everyone. Our mission is to offer you comprehensive services while you are traveling to or through Canmore. We want to ensure you sleep well at night, surrounded in comfort and style. Our Caribbean restaurant offers wholesome, nutritious food to soothe your days. And, our atmosphere is one that is full of rest and relaxation. We look forward to serving you soon!