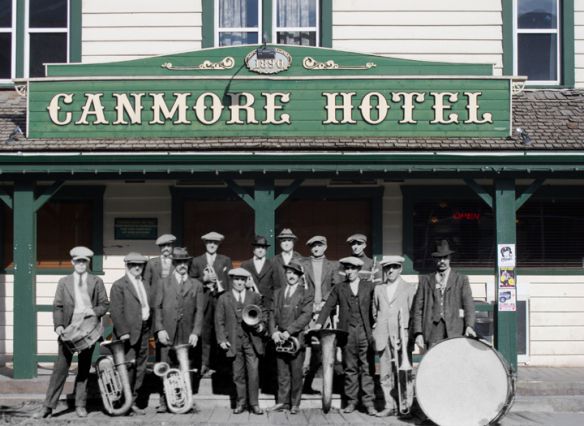 History of Canmore
Canmore was named in 1884 by Donald A. Smith, an employee of the Canadian Pacific Railway. The name originates from a town on the northwest shores of Scotland named in honor of King Malcolm III of Canmore. The anglicized version of the Gaelic Ceann Mór , Canmore has been variously translated as "big head" or, more likely, "great head" or "chief".
We love Canmore, the town has a lot to offer other than the wonderful outdoors. Here are some of our recommendations of things to do around Canmore and a few things around Banff for those relax or rain days.
Click the logos to go to the to inquiry about tours or reservations
Whyte Museum of the Canadian Rockies
Located in Banff. The Whyte Museum is a great place to the the history behind the area.
Canmore Museum & Geoscience Centre
Small town museum that focuses on the history of the coal mines, also apart of the museum is the North-West Mounted Police Barracks downtown Canmore.
Art Country Canada Gallery
Elevation Place
Elevation Place showcases of one the best indoor climbing walls in Alberta. They offer lessons and equipment rentals.
There is also a swimming pool, and gym, as well as the library.
Nordic Centre
The Nordic Centre was built for the 1988 Winter Olympics.It offers amazing cross-country ski, mountain biking, and hiking trails. You can also do Geocaching in the area.
There is a panic area with wood-burning BBQs and disk-golf set ups.
High Rollers
Located in Banff. High Rollers is a great place for pizza and a pint from one of their 32 taps.
Lux Cinema
Located in Banff. Lux is the only cinema in the Bow Valley. Showing the latest