Our Favourite Hikes
We have put together a list of our favourite hikes that are super close to Creekside Villa or Canmore. So get out there and explore!
Enjoy hiking in the Rockies all year long. Always choose appropriate hiking trails, check the weather forecast, trail reports, and avalanche bulletins, pack the right gear (layers, layers, that's the secret), and don't forget food, drinks, and bear spray. Stay safe and have fun!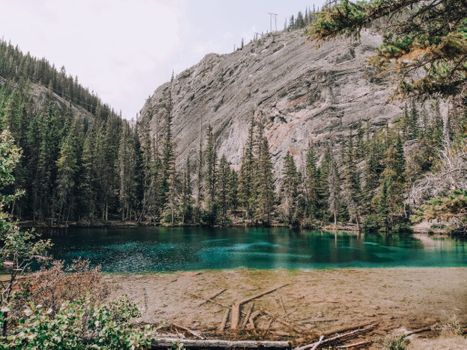 Grassi Lakes trail
Location: Kananaskis
Distance: 3.8 KM Round Trip
Elevation Gain: 250 M
Difficulty: Easy
Why we love it: Crystal clear blue lakes and a quick and easy hike. Offers lots of shade and is a great place to see local wildlife.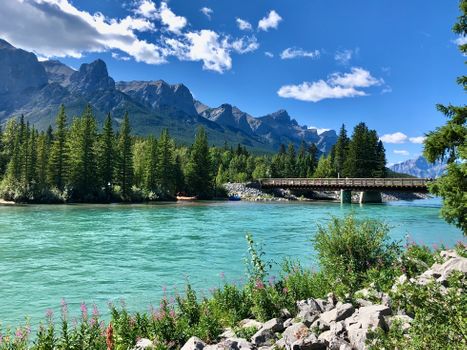 Bow River Loop
Location: Canmore
Distance: 2KM Round Trip
Elevation Gain: None
Difficulty: Easy
Why we love it: Easy downtown access. Grab a coffee and enjoy a leasurly hike around the bow river. Great place to bring a picnic and enjoy the beautiful crystal clear river.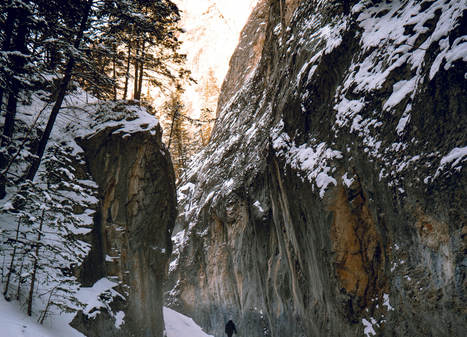 Grotto Canyon
Location: Canmore
Distance: 5 KM Round Trip
Elevation Gain: 50 M
Time: 1-2 Hours
Difficulty: Easy
Why we love it: Ancient hopi pictographs along the trails lead you to cascading waterfalls. Quick hike, great for a picnic or to spend an afternoon wandering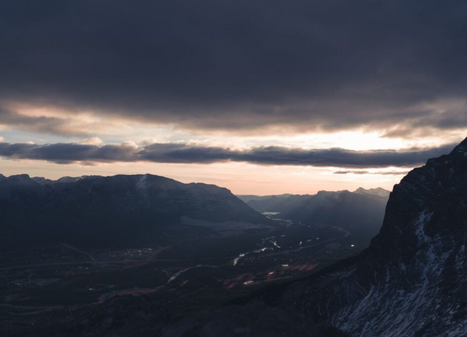 Ha Ling Peak
Location: Kananaskis
Distance: 5.4 KM Round Trip
Elevation Gain: 741 M
Difficulty: Moderate-Difficult
Why we love it: Amazing views of the valley with well-established trails. Begins in the trees and when closer to top turns into a gravel switch back. Don't forget good shoes and your bear spray!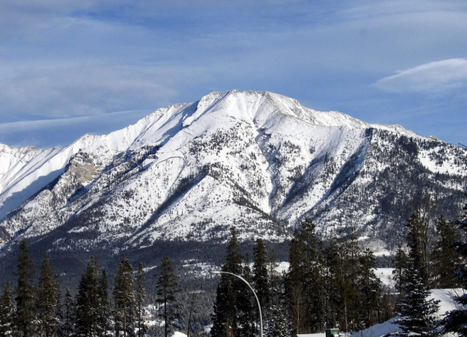 Lady McDonald
Location: Canmore
Distance: 6.6 KM Roundtrip
Time: 6-8 hours
Elevation Gain: 918 M
Difficulty: Difficult
Why we love it: Trailhead is located right outside the doors of Creekside Villa! It's a local hot spot with fabulous views. Hike to the "teahouse platform" and take a break or have a picnic. Don't forget good shoes and bear spray!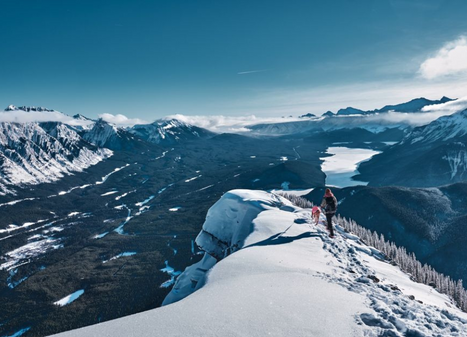 South Lawson Peak
Location: Kananaskis
Distance: 7.6 KM Round Trip
Elevation Gain: 737 M
Difficulty: Hard
Why we love it: The trail travels straight up the ridge to an incredible viewpoint, looking over to Kananaskis Lakes and Kananaskis Country. Usually doable during winter months, however, check the conditions beforehand and bring appropriate gear.
Canmore is a beautiful mountain town nestled in the Canadian Rockies, and it offers some of the best hiking trails in the world. With a variety of trails ranging from easy to difficult, there is something for everyone. Creekside Villa Restaurant & Rooms is a boutique hotel located in Canmore. We offer wonderful rooms, amenities, and a beautiful wedding venue. Learn about the hiking trails in and around Canmore, and book your stay with us today!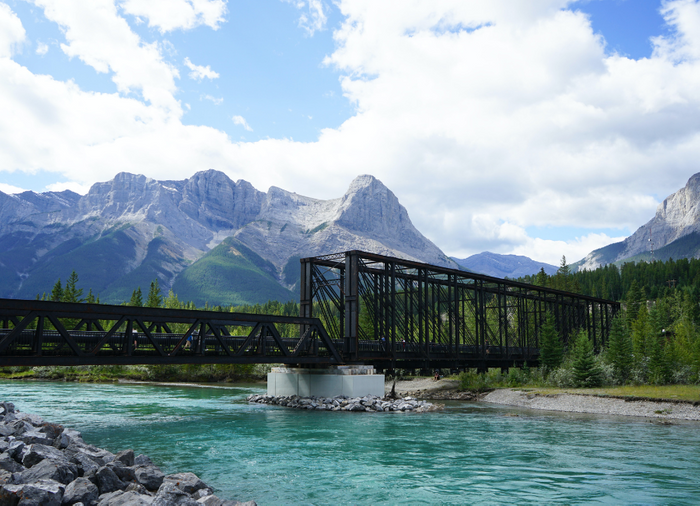 The Most Popular Trails
The most popular trails in Canmore are the Bow River Loop, the Grassi Lakes Trail, and the Ha Ling Peak Trail. The Bow River Loop is an easy and scenic walk along the Bow River, with stunning views of the surrounding mountain peaks. The Grassi Lakes Trail is a moderate hike, with challenging sections as you make your way to the two stunning lakes at the top. The Ha Ling Peak Trail is a steep and challenging hike with spectacular views of the surrounding valleys and mountain peaks.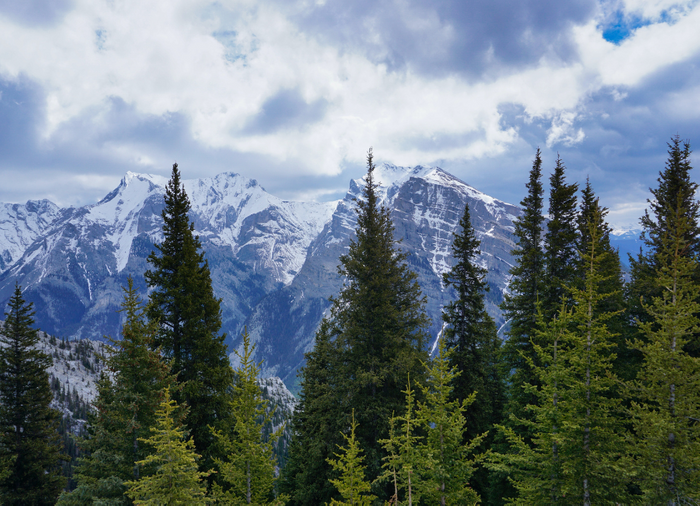 Cougar Creek Trail
*Closed until further notice*
Cougar Creek Trail in Canmore, Alberta, is an incredibly scenic, easy-to-moderate hiking trail. The trailhead is located just off the Trans-Canada Highway and close to our restaurant, making it a great destination for travelers on a longer road trip. The trail is relatively short and can be done in about an hour, but the views along the way make it worth the effort.
The trail starts off with a gentle climb up a ridge, with views of the valley below and the distant mountain peaks in the background. As you ascend, the sound of the nearby creek slowly fades away, replaced by the sound of the wind blowing through the trees and the chirping of birds. At the top of the ridge, the trail opens up to an incredible view of the valley and the surrounding mountains.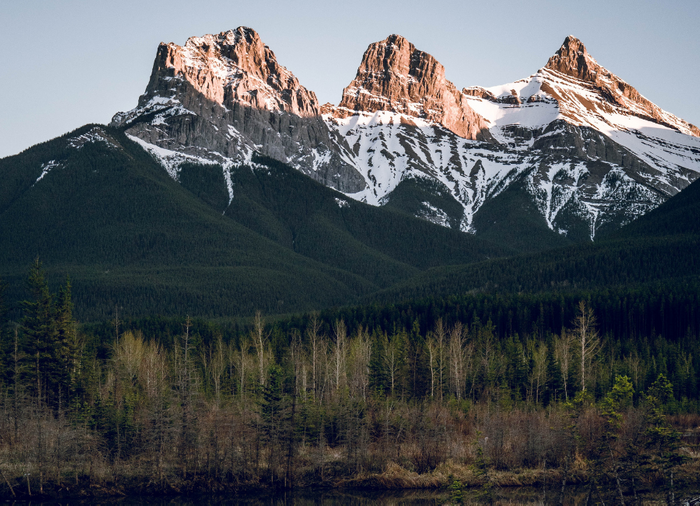 Enjoying the Canadian Rocky Mountains
No matter which hiking trail you decide to take, you'll be surrounded by stunning scenery, diverse ecosystems, and an abundance of wildlife. From our boutique hotel in Canmore, you can easily reach many of these hiking trails.
BOOK WITH US TODAY
If you are looking for a wonderful mountain or romantic getaway, consider Creekside Villa. Our team works hard to ensure you have everything you need to enjoy your stay with us. Book today!