Creekside Villa is a boutique-style hotel located in the heart of the Canadian Rockies. We are a special style venue that offers an all-inclusive intimate and personalized event with everything you could need for your day here, at the Villa. We have a beautiful indoor venue space and an outdoor ceremony space with beautiful mountain views. Our hotel has 12 rooms so your closest family and friends can stay with you for a wedding weekend getaway.
Deciding to book with Creekside Villa creates the ability to design every aspect of your event how you want and your guests' experience starts from the minute they walk through the doors. Our in-house planners work with you from day one to customize and create the event of your dreams. Chef Marcus offers fresh and innovative foods and our cocktail bar offers many kinds of fun and exciting drinks, giving you even more room to personalize your event.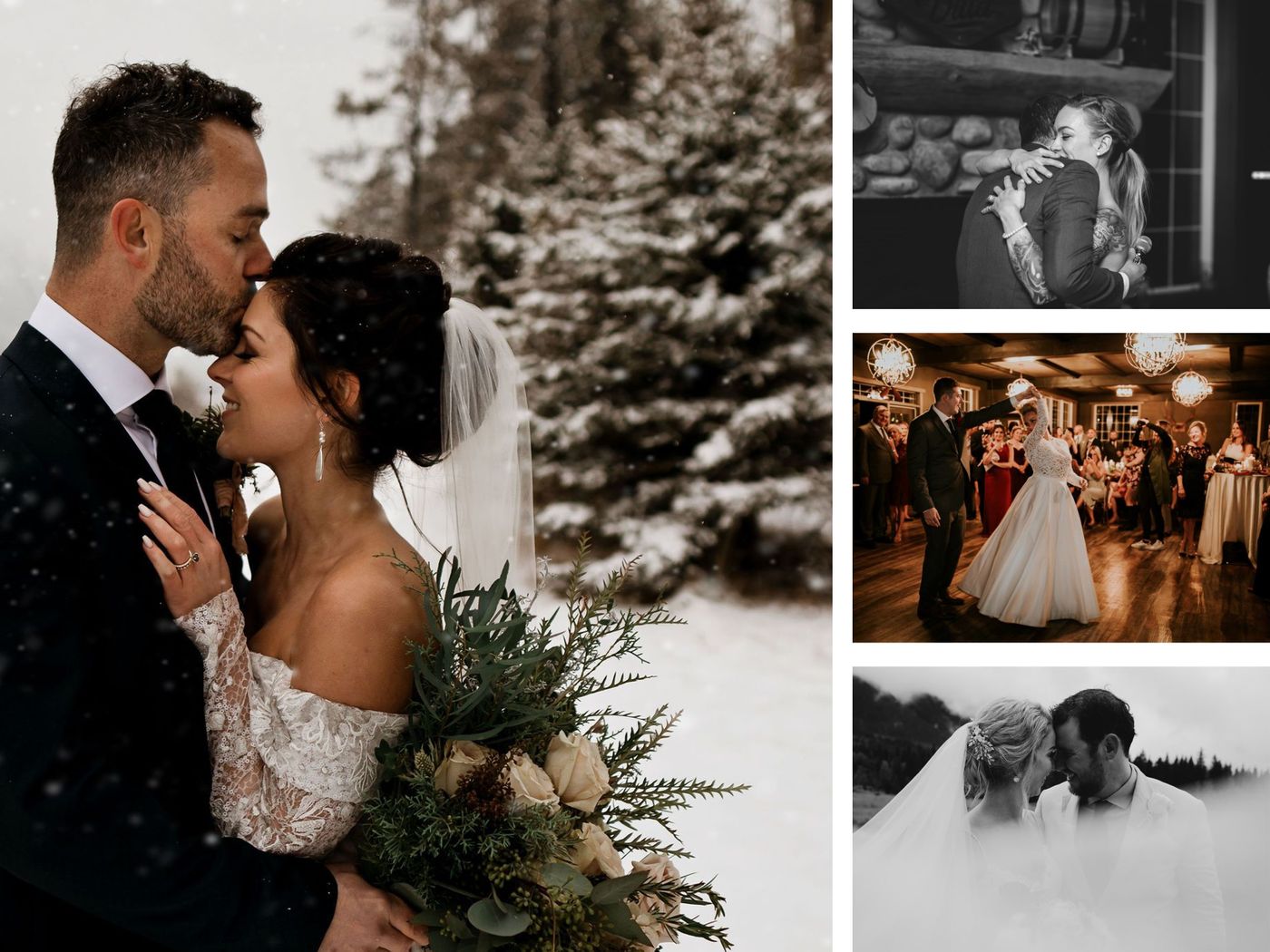 Our mission is to help you design and create the most unique and personalized event,
Not only for our couples but also for the guests who attend!
Your wedding package will include:
Wedding planning and day-of coordination
A completely private venue on the day of your wedding
Our staff will take care of all the setup and tear down
In-house catering with different menus to choose from and a large bar selection
Outdoor ceremony with a gorgeous mountain backdrop (indoor option available as well)
Custom table and décor designs including tables, chairs, linen, napkins, runners, charger plates, cutlery, plates, and glassware
WE NOW OFFER IN HOUSE FLORALS AND PHOTOGRAPHER
Weddings are one of the best events of anyone's life.
They are special, memorable, and a day to cherish. Here at Creekside Villa, a boutique hotel located in Canmore, we offer wonderful wedding packages, so you can have the wedding of your dreams right here with us. We handle every aspect of your wedding and can customize it to your needs.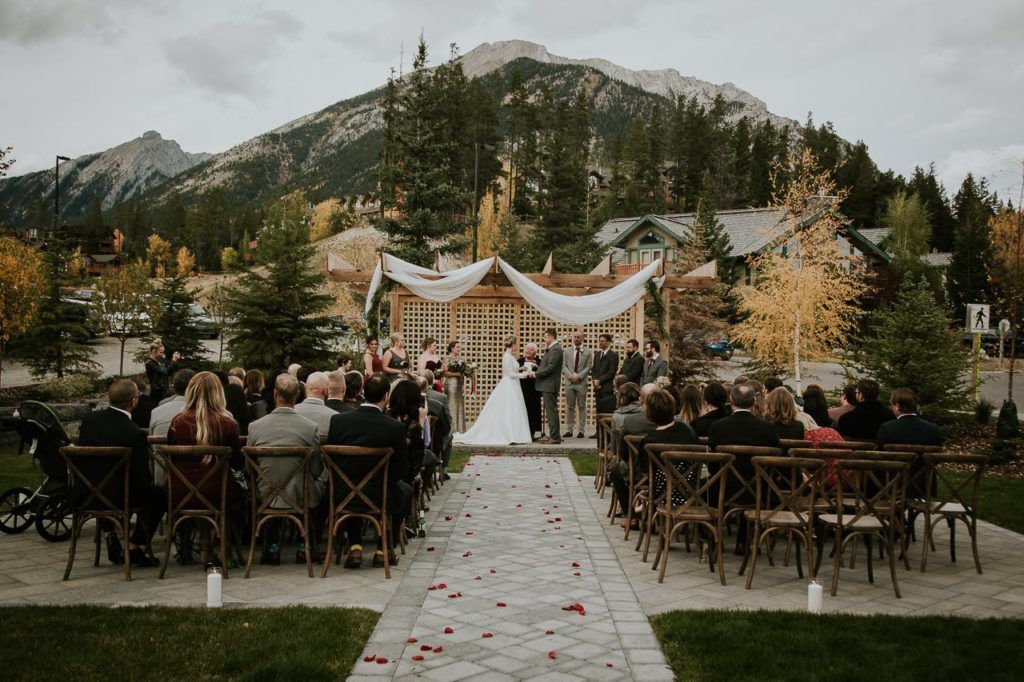 Why Our Outdoor Wedding Venue in Canmore?
The first advantage of an outdoor wedding venue is the beautiful scenery, and here in Canmore, it truly doesn't get any more scenic. Our outdoor wedding venue boasts amazing views of the mountains, including The Three Sisters. This can provide a breathtaking backdrop for your ceremony and reception. Additionally, outdoor venues can provide a great deal of natural light and fresh air, which can make your event even more special and make your guests feel more alive.
Our Wedding Venue Options
While many people dream of an outdoor wedding venue, sometimes Mother Nature just doesn't cooperate on your wedding day. No worries, as we've got you covered. If the weather takes a turn for the worse (such as rain or heavy snow), we can move your wedding ceremony inside. Our staff will ensure that your wedding decor is placed perfectly. You can still take photos outside or have the Rocky Mountains as your scenic backdrop.
Rehearsals
Rehearsals for your wedding are a must, as you want to ensure that everyone knows their place so there are no big hiccups on the big day. Traditionally, these are held the day or night before the wedding since everyone will most likely be in town by then. If you are looking to rehearse your ceremony at our outdoor wedding venue, you are more than welcome. You can do this the afternoon before your wedding for no additional cost. Our boutique hotel can also host your rehearsal dinner. Just ask us for details!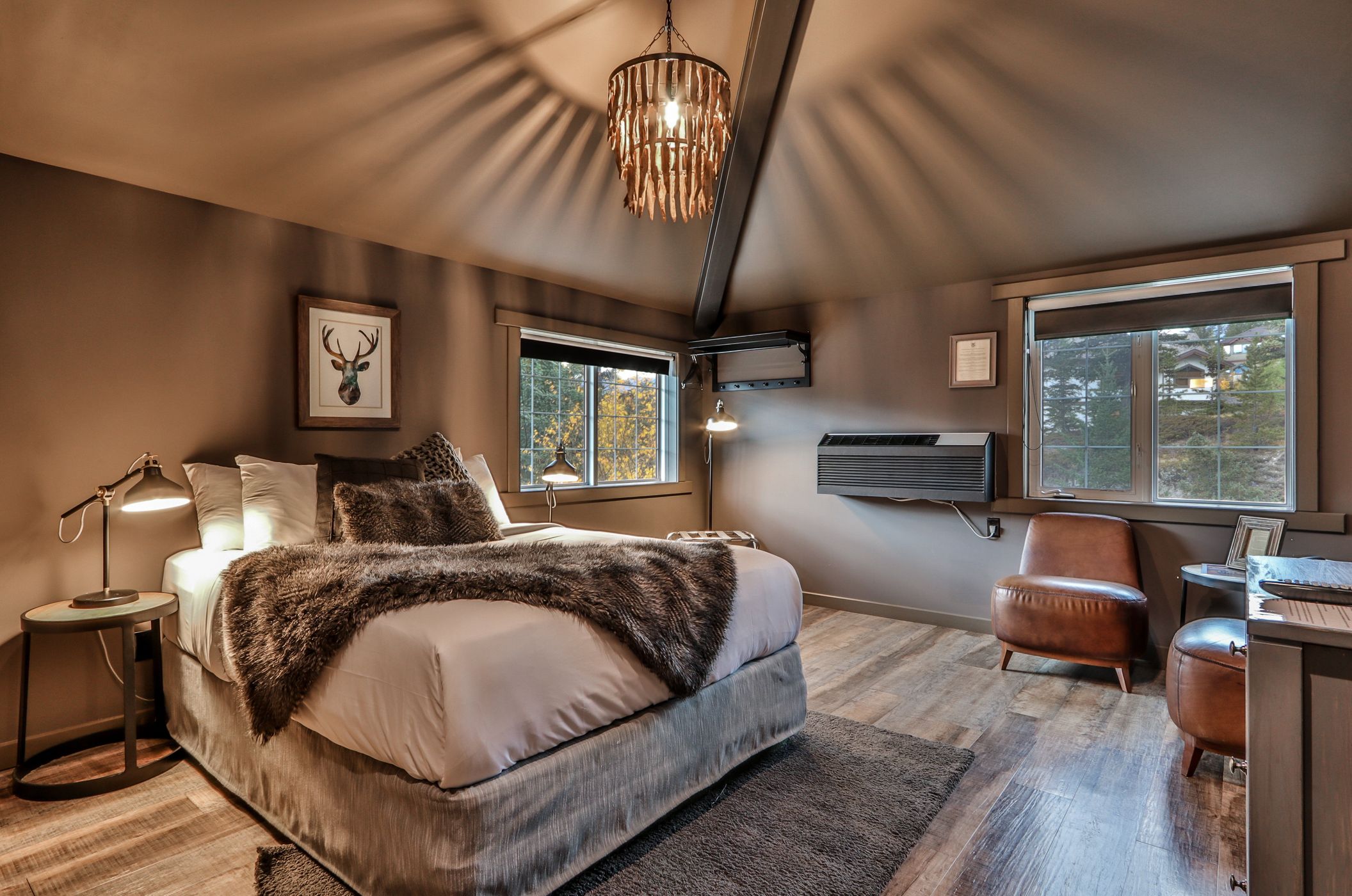 Our Accommodations
While you don't have to stay at our hotel in Canmore for your wedding, we highly recommend that you do since all of the wedding preparations take place at our boutique hotel. We offer many different rooms for you and your guests to stay at, and we can accommodate up to 40 people. From our Cougar Creek Suites to our Queen and King Loft Rooms, you'll be wrapped in luxurious surroundings that will offer comfort and style on your wedding day.
Our Menu Options
Our chef has prepared world-class menu offerings for you and your guests when you book our wedding venue in Canmore. We offer hors d'oeuvres, snack options, plated dinners, a family-style menu, and drink options. There's something for everyone, and we do have food offerings for those with special dietary needs. Our mission is to offer comprehensive services, so you don't have to worry about a thing.
Book Your Wedding At Our Outdoor Wedding Venue Today
We are truly honored that you'd choose to have your wedding day at our best hotel in Canmore. Our outdoor wedding venue is the perfect choice for your wedding day. We offer a beautiful setting and a variety of amenities to make your day a success. We are committed to providing you with a memorable and unique experience that will be cherished for years to come. Our staff can answer any questions you may have about Canmore, activities, and the wedding planning process. Contact Creekside Villa today to learn more about our outdoor wedding venue and to begin planning your dream wedding.